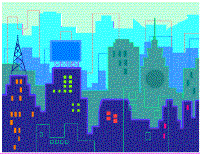 Maverick Engineering traces its history to Maverick Engineering Company, providing Consulting Engineering Services from 1971 in Corpus Christi, Texas and from 1979 in Houston, Texas. Maverick Engineering was established in 1990 as the successor in interest to Maverick Engineering Company, continuing to provide Consulting Engineering Services with the same employees in the Houston, Texas office.
Maverick Engineering, a minority-owned business, is a multi-disciplined consulting engineering firm with a broad range of experience in varied fields of engineering. We have been providing professional engineering services to private, commercial, industrial, governmental, and municipal clients from our home office in Houston, Texas.
The firm has consistently expanded and diversified operations since its inception into markets mandated by public need and the economy. It has developed a broad client base over the years which, coupled with a sound foundation of accounts receivable and work-in-progress, gives it the financial stability to carry projects large and small from start to completion on a regular cash-flow basis.


Maverick's primary asset is our people. We have an experienced, highly competent staff who, along with the latest in computer technology, are able to take pride in producing professional quality work on time and under budget.
More than one-half of our employees is comprised of professionals and para-professionals. They provide a wide range of expertise and a full range of services for any project from its inception to its finish. We have experienced and competent in-house professionals who can provide professional services in the fields of:
Civil/Structural engineering and design
Structural investigation and studies
Land Surveying services
Waterfront and Marine engineering
Construction Management
Forensic Engineering
Environmental Engineering, studies and investigation
Architectural engineering
Mechanical/Electrical/Plumbing (M/E/P) engineering and design
other similar services for any commercial, residential, industrial, and marine project.
Many of Maverick's staff are affiliated with professional organizations such as the National Society of Professional Engineers. Visit our Professional Associations page to see a complete list.